About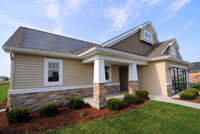 Dow Building Solutions serves the global residential and commercial construction sector, providing total building envelope solutions for improved energy efficiency in roofs, walls and foundations, while also addressing the industry's emerging demands.
Dow Energy Solutions Put Next Generation Homes Within Reach
The Dow Chemical Company and Cobblestone Homes introduce Michigan's first, affordable net-zero energy home. Using readily available energy efficiency technologies from Dow, the house, dubbed the "Vision Zero" home is expected to save $3,507 in energy costs and avert 44,855 lbs of CO2 annually.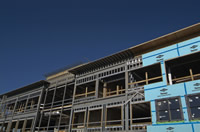 What Mark Will You Leave
A cleaner, greener planet. It's a priority in every building product Dow develops. Bottom line. When you think green building, think Dow Building Solutions.
Systems and Solutions: Defined by Dow Building Solutions
Any company can throw the word "solutions" around, but few can claim a role in helping to define the word.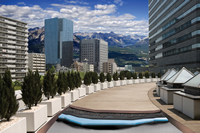 Dow is one of the few – and it all began when a humble research chemist and his team helped define insulation science with the development of STYROFOAM™ Brand Extruded Polystyrene Insulation, more than 60 years ago.
Today, Dow Building Solutions continues to leverage decades of building science expertise and applies a systematic approach to a growing number of integrated systems and product solutions to help building owners optimize energy efficiency, manage moisture and reduce greenhouse gas emissions.
Agricultural Insulation Solutions
Dow Roofing Systems
Dow Utility Solutions
GREAT STUFF™ Polyurethane Foam Sealant
Protected Membrane Roofing Systems
Structural Insulated Sheathing
THERMAX™ Wall System
DBS North America
Supplier Directory Categories
Dow Building Solutions is listed in these categories: