About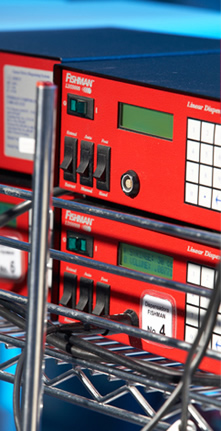 AirFree™ -- the Next Generation in Dispensing
Takes 'Hot-Air' Out of Competitive Claims
Fishman Corporation revolutionized the fluid dispensing industry with the introduction of its patented AirFree™ dispensing technology.
For over 50 years, Fishman Corporation's innovative products, ability to listen and first class service have resulted in customer relationships based on trust and real solutions.
The foundation of process efficiency in fluid dispensing is AirFree™. To profit in the global marketplace, thousands of manufacturers have now upgraded to AirFree™ technology, and have seen a maximum return on investment.
When your production line goes down, so does your bottom line. Ill-fitting components result in pressure loss, unsafe dispensing and unreliable repeatability. And that means fluid waste, rejects, and higher production costs.
Fishman AirFree™ zero draft barrels fit between components, and their patented PosiLok™ piston connections are critical for fluid dispensing accuracy.
Fishman's AirFree™ components are an integral part of your process control solution, ensuring the quality, performance and reliability of your end product will not be compromised.
Supplier Directory Categories
Fishman Corporation is listed in these categories: