About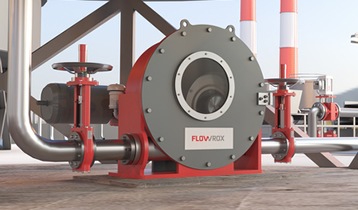 Proven Performance with lowest total cost of ownership
We exist to make your life easier
It is a tough job, as you know, to operate in some of the most challenging conditions on the planet. Running extremely abrasive or corrosive processes, often in remote locations. We have installed more than 100 000 products worldwide over the last 4 decades. Each of the installations have helped us to better understand your demanding needs and environment you work in.
We exist for you and your requirements
We are known to be the reliable industrial solutions provider for demanding process conditions. The 40 years of experience in flow control and elastomer technology are obvious benefits we can offer. Started as Larox and Larox Flowsys, our heritage forms the foundation of what we are today; the benchmark for heavy duty valves, pumps and systems. We know that all processes are different, all customers unique and process conditions vary, but we are happy to adapt.
We exist to serve the toughest industries
Whether it is mining, metallurgy, energy, cement, pulp & paper, chemical or other heavy duty industries, we are here for you. Our products are built-to-last and we are proud of it!
We exist because of Proven Performance
We were the first pinch valve manufacturer in the world to get awarded the ISO9001:2000 Quality Certificate in 1997. This certification covers all operations including product design, research and development, manufacturing, process application, sales and marketing, customer service, customer's application support and after-sales services.
Supplier Directory Categories
Flowrox Inc. is also listed in these categories: