About
GE has united the technological innovation and experience of industry leaders in the design and manufacture of advanced sensing and measurement solutions into one world-class business – GE Measurement & Control Solutions. This new multi-million dollar business, with operations around the world, offers a broad range of products and services that help customers solve challenges and drive productivity.

GE Measurement & Control Solutions is a global business that provides sensing elements, devices, instruments, and systems that enable their customers to monitor, protect, control, and validate their critical processes and applications. It is a core technology instruments business, focused on high growth industries.
With operations around the world, GE Measurement & Control Solutions develops technologies and solutions using thermal validation, dew point measurement, ultrasonic and gas flow measurement, control circuit protection, liquid level detection, process control instrumentation, and microstructure design for products and services in applications such as environmental, marine, meteorology, aerospace, defense, medical, pharmaceutical, biotechnology, automotive, industrial, commercial, petrochemical, power generation, and transportation.
GE Druck, GE General Eastern, GE Kaye, GE NovaSensor, GE Panametrics, GE Thermometrics, and GE Ruska are now under one name: GE Measurement & Control Solutions.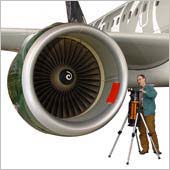 Productivity through inspection solutions
GE Inspection Technologies provides technology-driven inspection solutions that deliver productivity, quality and safety. They design, manufacture and service ultrasonic, remote visual, radiographic and eddy current equipment and systems. They offer specialized solutions that will help you improve productivity in your applications in the aerospace, power generation, oil & gas, automotive or metals Industries.
GE Inspection Technologies has 11 application centers around the globe and offers a range of equipment services including repair, calibration, training and upgrades. GE Inspection Technologies has more than 1,300 employees at more than 25 facilities in 25 countries worldwide.

Supplier Directory Categories
GE Measurement & Control Solutions is listed in these categories: