About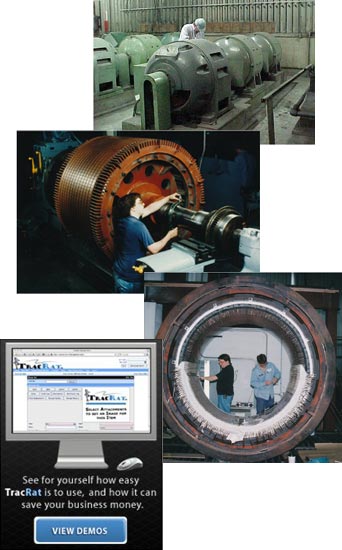 HECO DOES THE UNUSUAL
HECO is a complete business partner serving the Asset & Motor Management, Electric Motor Repair and Electric Motor Distributions needs of over 1500 partners for over 50 years. HECO has successfully integrated their traditional expertise in these fields with today's information technology developments. See if your industry fits HECO's historic profile of success stories: Utilities, Steel Mills, Chemical Plants, Paper Mills, Municipalities, Pharmaceutical Plants, Foundries, Food Processing, Wastewater Plants, and Mining industries
If you need to make the move to "controlled cost" for your Maintenance Repair and Operations budget. Call a HECO advisor. The "right repair" - the "right motor selection" - the "right partner." HECO is ready when you are. The good news is that you start saving from the first call - it's toll free! 1-800-432-2645.
If you have reached this point in your Web Search you're ready for this. If you are not currently "on line" for tracking "warranty repairable assets" (motors, pumps - you know what we're talking about) then you lack the tool to effectively plan - track and control costs. Electric motor repair is not rocket science. But HECO makes it close.
Test them with questions. HECO has thousands of success stories - but be prepared to be tested with questions from their experts.
Your company is unique. So is HECO.
Make the call now! 1-800-432-2645 Start by asking about TracRat!
Supplier Directory Categories
HECO, Inc. Industrial Service Groups is listed in these categories: