About
WeatherPORT brings you 40 years of the best built tension fabric structures. We have built our business by listening to each customer and adding our knowledge of the product to help build the best structure for your needs. No other company allows for a higher degree of customer input and choice.
The WeatherPORT concept was developed by Clayton H. "Sweede" Hansen in 1968 in the rugged climate of Gunnison, Colorado with the original intention of protecting his vehicles from ice and snow. The business developed as a family enterprise answering the needs for markets such as the aquaculture industry, remote camps for the Alaska Pipeline, parking lot greenhouses and swimming pool enclosures. Now WeatherPORTs are used around the globe for hundreds of applications, wherever high quality tension fabric structures are required for protection from the elements.

Today we bring you over 40 years of experience in the most proven and tested tension fabric structures available. That's why WeatherPORT is the product of choice when quality and experience are desired. Although we notice many new companies springing up in an attempt to imitate WeatherPORT, nothing compares with the attention to detail and the overall simplicity of design. Every WeathePORT is essentially a hand crafted product made especially for the purpose of each customer.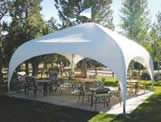 EventPORTS
Attractive yet durable structures designed to be perfect "touch points of interaction" for your special events.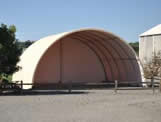 General Utility-PORTS
With over 100 configurations, our quality larger structures are a durable, versatile option to pricey, conventional steel buildings.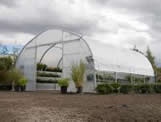 GardenPORTS
From commercial/retail to home garden, these easy-to-erect PORTS provide the perfect setting for growing your dreams.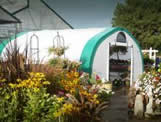 RentalPORTS
Supplier Directory Categories