About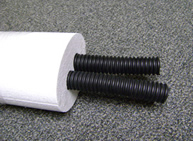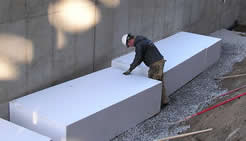 Harbor Foam is a leading manufacturer in the expanded polystyrene (EPS) industry. With over 100 years combined service in manufacturing and supplying EPS to many innovative industries in Michigan, Indiana, Ohio, Illinois, Indiana, Canada and many others. Harbor Foam lends its experience to many industries including packaging, pattern, EIFS (Exterior Insulated Finishing System), and roofing. Not only does our company have some of the latest equipment in the Midwest but it has the latest equipment in North America. We are a dedicated company that focuses on quality and service to meet our customers' needs. We're interested in making our customers look good in their industry. Whatever the project is, give Harbor Foam a call and we can work with you on getting the job done timely and efficiently.
Harbor Foam is very diversified in the products and industries that we service and are always looking for that new and innovative industry that sets us apart from the next company. Being a three generation company, there is not much that will surprise us. If you have a new project or industry that Harbor Foam can compliment you with, please contact us and we will align you with the proper personnel to get the job done timely and cost effectively.
Harbor Foam has the capabilities of fabricating most any parts imaginable to the industry. We have some of the most advanced EPS equipment available in the world. Whether you need some basic foam cutting of sheets and blocks or you need some more complex computer aided parts fabricated, Harbor Foam can do it all. We work with the small hobby guys and we work with Fortune 500 companies, and everyone in between. With our experience and knowledge of the marketplace you are not that far away from getting that project completed timely and cost effectively.
Supplier Directory Categories