About
A complete source for Reed Switches, Electromechanical Relays and Magnets since 1976
Hasco has been in the business of Relays, Reed Switches and Reed Relays since 1976. Their products are produced in their ISO certified factory. Hasco stocks 200 styles of their products in New York with drop shipments available to contract manufacturers through out the world.
Hasco has approximately 500 different types of relays and electromechanical relays, as well as 24 types of reed relays, that range from milliamps to 80 amps. They include both DC and AC coil voltages and can also switch from one pole to 4 pole. Free samples are available by clicking here.
There are almost 20 different types of reed switches that are offered on Hasco Relays and Electronics' Web Site.
They can be cut and bent for through hole or SMT applications. A perfect application for their use can include a liquid level sensor, magnetic door contact, proximity reed device or reed relay.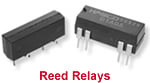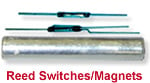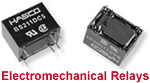 Supplier Directory Categories
Hasco Relays and Electronics International Corp. is listed in these categories: