About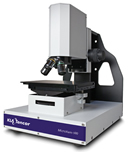 KLA-Tencor: Leading the Yield Management Market
KLA-Tencor Corporation is the world's leading supplier of process control and yield management solutions for the semiconductor and related microelectronics industries. The company's comprehensive portfolio of products, software, analysis, services and expertise is designed to help IC manufacturers manage yield throughout the entire wafer fabrication process-from R & D to final yield analysis. Since yield improvements are key to increasing manufacturing productivity and profitability, the yield management market that KLA-Tencor leads has outperformed the semiconductor capital equipment market segment as a whole.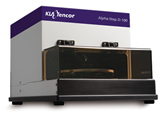 Ranked among the world's top ten semiconductor equipment manufacturers, KLA-Tencor offers a broad spectrum of products and services. These technologies serve the semiconductor, data storage, high brightness light emitting diode (HBLED), photovoltaic, and other related nanoelectronics industries. These advanced products, coupled with the company's unique yield management consulting, planning and services, allow KLA-Tencor to deliver the complete yield management solutions customers need to accelerate their yield learning rates, reduce their yield excursion risks and adopt industry-leading yield management practices.
Competing in rapidly expanding markets where its leading-edge technology and comprehensive solutions provide a significant competitive edge, KLA-Tencor's primary market remains the semiconductor industry. In recent years, the company has also increased its focus on the rapidly growing data storage industry.
To support its growing, global customer base, KLA-Tencor maintains a significant presence throughout the United States, Europe and Asia, with local sales and applications engineers, customer and field service engineers and yield management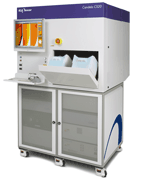 consultants. The company counts among its top customers leading semiconductor manufacturers from each of these regions, and derived approximately 76 percent of its 2007 revenues from outside the U.S.
KLA-Tencor is committed to meeting the microelectronics industry's need for extremely sophisticated and expertly implemented process control and yield management solutions across the fab. To fulfill this charter, the company has focused on providing a single and comprehensive resource for the full breadth of yield management products and services. Customers benefit from the simplified yield management planning and coordination, as well as the increased equipment compatibility found when dealing with a single supplier. Among other technological initiatives, one key area for KLA-Tencor is the further expansion of its analysis software solutions. These products form a faster connection between data collection and actionable information.
Supplier Directory Categories
KLA Corporation is also listed in these categories: