About

Headquartered in Lockport , Illinois , KineticSystems/GaGe designs, manufactures, and services high-performance data acquisition products and systems for the worldwide aerospace, automotive, defense, and scientific laboratory markets.

Popular over the last 35 years, KineticSystems/GaGe' extensive product line for CompactPCI/PXI, VXI, PCI, and CAMAC includes: analog-to-digital conversion products, digital data recorders, signal conditioners, a variety of interfaces, fiber-optic serial highways for high-speed data transmission over significant distances, and compact, turnkey PC-based testing systems.

As a member of the Dynamic Signals growing group of companies (DynamicSignals.com) focused on the Test & Measurement industry, KineticSystems/GaGe is able to provide timely, high quality, and technologically advanced solutions for a wide range of data acquisition applications.



CompactPCI/PXI DATA ACQUISITION AND CONTROL
KineticSystems/GaGe' CompactPCI/PXI product line is optimized for measurement, control, and automation of test systems. CompactPCI/PXI is based on a modular architecture and provides integrated timing and synchronization between Instrumentations to maximize system performance and accuracy. PXI adopted the plug&play software standards of VXI, and as a result, PXI systems are interoperable with VXI systems.
CompactPCI/PXIbus PRODUCTS
In response to their customers' evolving needs, KineticSystems/GaGe has launched a new line of CompactPCI/PXI instruments and systems built upon proven KineticSystems VXI technology. The P580 is a double-width 3U PXI module that provides 34 differential input channels multiplexed onto two independent analog paths. Up to 4 external instruments can be connected via one of the front panel's four LEMO connectors. The P580 is ideal for data acquisition systems, laboratory automation, voltage monitoring, industrial process control, calibration systems, and ATE systems. The P635 is a single-width 3U PXI module with 8 frequency measurement channels. This counter module can be used to monitor a variety of pulse sources in a frequency range of 0.06 Hz to 100 kHz. Its unique circuitry allows the monitoring of a wide range of frequencies without changing any module settings.
KineticSystems/GaGe' also provides a full line of CompactPCI/PXI digitizers ranging from 8-16 bit resolution and data sampling rates up to 2 GS/s. Also available are CompactPCI/PXI mainframes and various other data acquisition modules.
VXI DATA ACQUISITION AND CONTROL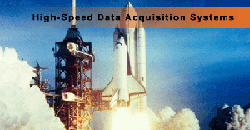 Increasingly, customers are demanding that the Instrumentation they purchase conforms to one or more system-level standards that are supported by a number of suppliers. In fact, they often specify which standards are required. Large companies and the U.S. Government are leading this charge.
VMEbus, while developed as a backplane for Motorola processors, can be used for data acquisition, control and other Instrumentation applications. However, because of many limitations in the VME specifications particularly for analog conversion, the major Instrumentation manufactures developed the specifications for VXIbus (VME extensions for Instrumentation), now IEEE (
Institute
of
Electrical
and Electronic Engineers) Standard 1155.
VXI PRODUCTS
KineticSystems/GaGe' VXI product line offers a wide array of data acquisition and control solutions, including: Analog I/O and Signal Conditioners, Counters, Pulse Output Modules, Digital Input products, Digital Output products, Controllers, DSPs, Mainframes, Signal Conditioner Chassis, and a VME to VXI Carrier/Adapter Card.
The Grand Interconnect and FOXI allow VXI chassis to be distributed on a fiber-optic highway. CAMAC and mixed VXI/CAMAC chassis are also supported. Their DAQ Director is a prepackaged data acquisition software that runs under Windows NT or Windows 2000. It uses VXI hardware to acquire the data.

DAQ PORTABLE SYSTEMS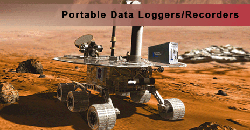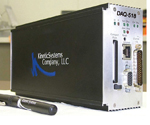 The DAQ portable systems are complete data acquisition software and hardware systems that feature high-performance analog-to-digital signal conversion with signal conditioning to allow the user to acquire data without programming. The DAQ series of Instrumentation recorders provide 10, 16, 32 or 48 analog input channels with signal conditioning and 10 BaseT Ethernet connectivity (wireless Ethernet is also available) to a PC or laptop for fast setup, display and processing of system data.
The ease-of-use and portability of their DAQ products provide the ideal solution for acoustic and vibration measurements, automotive in-vehicle testing, and general-purpose recording of analog signals from sensors, etc.
ANALOG-TO-DIGITAL CONVERSION SYSTEMS

KineticSystems' Preston Scientific product line offers a wide range of proprietary analog input channel amplifiers, filters, multiplexers, digital I/O interfaces and complete Analog-to-Digital conversion systems. The Cyber Systems product line offers the FM7000 Load Control System for structural testing, DM7000 Data Acquisition System and the PC-based Versaplex 2000NT Data Acquisition System, among other data acquisition products.
CUSTOMERS
KineticSystems/GaGe has provided data acquisition solution to companies worldwide such as: Aerojet Propulsion, Argonne National Laboratory, Boeing, CERN (the European Organization for Nuclear Research, the world's largest particle physics center), Fermi National Accelerator Laboratory, Ford Motor Company, General Electric, Honeywell, Jacobs Sverdrup, Lockheed Martin, NASA, Northrop Grumman, Pratt Whitney, Rolls Royce, United States Navy, and several other world-renowned companies.

Supplier Directory Categories
KineticSystems/GaGe is listed in these categories: