About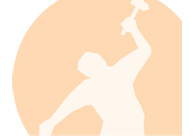 NanoSteel® has created a portfolio of patented steel alloys based on the company's award winning Super Hard Steel® nanotechnology for applications as metallic coatings. NanoSteel alloys increase the service life of industrial parts and components used in power, mining, oil & gas, concrete and cement industries.
NanoSteel alloys are a new class of alloys that offer superior performance over conventional alloys for metallic coating applications. When applied as thermal spray coatings and weld overlays for hardfacing and wear plate, NanoSteel alloys feature a microstructure with grain sizes refined to a nanoscale (defined as 1-100 nanometers).
The nanoscale microstructure provides a unique combination of high hardness/high toughness properties resulting in high bond strength performance across a range of substrate materials and enhanced resistance to corrosion, erosion, impact and wear.
NanoSteel has R&D capabilities for implementing rapid design, prototyping, field trial evaluation and performance analysis processes to develop custom alloys to meet unique application and performance specifications.
Next generation monolithic steel alloys based on NanoSteel's Super Hard Steel® nanotechnology are in development for future release as micro wire, steel plate, sheet steel and structural steel member products within all major industrial markets, including automotive, construction, ship building and military armor plate.
Industries Where NanoSteel Solutions for Corrosion, Erosion and Wear are Improving Performance and Extending Service Life
Coatings and overlay solutions for extending the life of components in Biomass, WMS and coal fired power plants
Elevated temperature erosion, corrosion and wear resistance

HRc 54 - 72 overlay wear plate liner and hardfacing on components in use at surface and underground mines
Severe abrasion, erosion and impact resistance in extreme hard rock service environments

Coating and overlay solutions for parts and components in use at cement/concrete plants and on mixer trucks
Sliding abrasion, erosion, impact and corrosion resistance

Superior corrosion and equivalent abrasion resistance as alternative to hard chrome
NanoSteel solutions feature environmentally friendly material chemistry and are fully recyclable

Outstanding corrosion resistance in high chlorine, salt fog, concentrated salt and seawater environments
High resistance to severe wear from abrasion, fine particle erosion and impact
Supplier Directory Categories
NanoSteel Company, Inc. (The) is listed in these categories: