About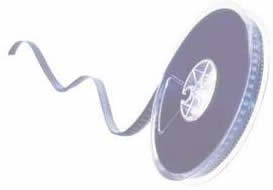 Nu-Way is committed to identifying the needs of their customers and providing creative solutions with complete quality assurance.
Since 1975 Nu-Way Electronics has been the production partner to the electronics industry, meeting the needs of leading manufacturers. Nu-Way offers a unique combination of capabilities:
Component Stocking and Distribution
Nu-Way stocks components from leading manufacturers, offering Just-In-Time deliveries and same-day shipment from stock. With Nu-Way's unique Value-Added services, they can package or assemble the components to be production-ready.
Tape & Reel Packaging
Nu-Way has been providing tape and reel service since 1975, and remains a leader in quality, service and depth of capabilities. Let them apply their years of experience in packaging to help you maximize the advantages of automation in electronics manufacturing.
Lead Forming
Assembly of printed circuit boards, whether manual or automated, through-hole or surface mount, requires components "prepped" and ready for assembly.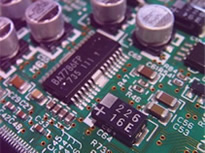 Cable Assembly
Nu-Way is continuously expanding its capabilities for cable assembly and wire processing. They have invested in fully-automated and semi-automated equipment for wire cutting, stripping and termination.
Tinning and Refurbishing
High value components can often be salvaged by refurbishing. Nu-Way offers tinning service to restore the finish and soldering properties of leads for both through-hole and surface mount devices.
Conformal Coating
Conformal coating of assembled circuit boards provides protection from moisture and contaminants, extending the life of the assembly, especially in harsh environments.
Tube & Tray Packaging
Components in tape and reel may need to be repackaged into trays or tubes. Nu-Way stocks hundreds of trays and tubes to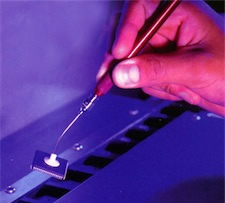 help meet your packaging needs.
Baking and Dry Packing
Moisture-sensitive components must be kept dry up to the time of assembly of the PC board. If they are exposed to moisture in a humid atmosphere, they need to be dried out again and packaged to keep them dry. Moisture-sensitive devices need to be protected from high humidity, to prevent damage during PCB assembly.
Epoxy End Sealing
Aluminum Electrolytic Capacitors are widely used in electronic assemblies. Certain harsh environments require sealing the ends of the capacitor, beyond the standard sealing provided by the capacitor manufacturer. Nu-Way meets this need by offering Epoxy End Sealing service.

Supplier Directory Categories
Nu-Way Electronics, Inc. is listed in these categories: