About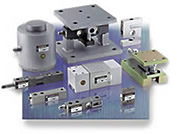 From bench scales, floor scales, load cells, and checkweighers to advanced digital indicators, truck scales, medical scales, custom weighing solutions and more, Rice Lake Weighing Systems products offer unparalleled configuration options, providing complete industrial weighing solutions that grow with your business.

Rice Lake Weighing Systems has been a leader in the industrial scale and process-control weighing industry for over 65 years. They design, manufacture, and distribute equipment through the world's largest network of independent scale distributors, and offer the largest selection of load cells, weigh modules, and advanced instrumentation---over 30,000 products---to meet virtually every weighing need.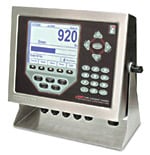 Rice Lake also manufactures precision calibration weights, including all ASTM, OIML, and NBS classes for balances and scales. Traceable and Calibration Certificates are available with every weight they sell.
At Rice Lake Weighing Systems, they offer the most comprehensive line of strain gauge technology available, from aluminum to stainless steel, for dry environments to washdown use, Rice Lake has the largest load cell inventory anywhere, with over 50,000 units in stock and ready to ship.

Rice Lake Weighing Systems, is a family-owned, ISO 9001 certified corporation based in the United States. Headquarters, metrology laboratory and main manufacturing plant are located in Rice Lake, Wisconsin with support facilities throughout the world including Alabama, Connecticut, Canada, Mexico, Brazil, India and the Netherlands.

Depend on Rice Lake to be the best by every measure, in service, selection and speed, whether searching for off-the-shelf scale products, or custom engineered, made-to-order weighing technology.
Supplier Directory Categories
Rice Lake Weighing Systems is listed in these categories:
Technical Articles

Scale Glossary
(Signal Conditioning)
Conversion of continuously varying (analog) voltage levels to discrete binary-numbered (digital) values (e.g., a load cell output can be fed through an A/D convertor to produce a continuous stream of... (
View Full Article
)