About






Delivering MORE than just Products!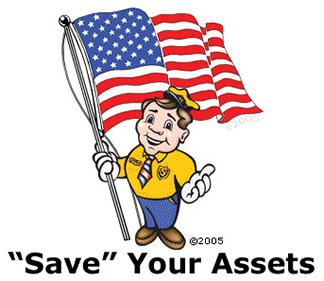 Delivering PEACE OF MIND!
Without "Save"ty Yellow Products, you may be worrying more about safety issues than you should be.
You have invested in your business – equipment, inventory, and especially employees – to meet the needs of your customers. You don't want unexpected safety issues to cause you downtime, added expense, or personal injury. Let "Save"ty Yellow Products help protect your business and SAVE YOUR ASSETS!
"Save"ty's products have been shown to protect employees, facilities, products, and equipment from impact with forklifts, and do it better and at a lower cost! They have supplied products to facilities used by some of America's finest companies, including Sears, U.S. Foods, Adidas, Home Depot and General Electric.
Built on the foundation of their unique drop-in/lift-out guard rail system, "Save"ty Yellow Products has branched out to include facility protection, hand rails, safety gates and more. They continue to develop new products to meet safety needs and also customize products for specific applications.
The products they manufacture are made in America, powder coated with certified lead-free paint, and stocked in Illinois.
"Save"ty invites you to enjoy the peace of mind that comes from knowing that your business is protected 24/7. "Save"ty Yellow Products can help you do that!
Supplier Directory Categories
SAVE-TY Yellow Products is listed in these categories: