About

Experience STS Instruments' Service
STS Instruments, Inc. provides innovative, dependable solutions for electrical test and measurement. STS serves a wide variety of industries including manufacturers of motors, windings, electromechanical devices, coils and lead-acid batteries. Their customers include leading manufacturers of appliances, automobiles, home & garden equipment, power tools, batteries and industrial controls. Today they continue their tradition of excellence and leadership with a range of Surge Testers, Battery Element Testers, and the Model 1740, their seventh generation test system.

STS's focus is providing comprehensive test equipment with the features and capabilities demanded by the many industries they serve. In addition to their engineering and manufacturing expertise, they maintain a complete machine shop staffed by master machinists. This allows STS to provide their customers with complete solutions from their in-house staff.
STS's engineers and service people are ready to meet your testing needs with stand-alone instruments and complete test systems. Their customers will testify that they are here for you long after the sale. Call STS Instruments today to find the right solution for you!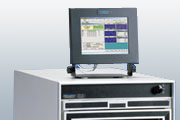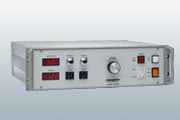 Supplier Directory Categories
STS Instruments, Inc. is listed in these categories: