About
Distinctive group with a unique lineup in diverse fields
The Shinyei Group has always sought to make new value through creation in wide range of fields. They will continue to create products that enhance everyday life of society at large. Shinyei Corporation of America deals with various merchandises other than the following.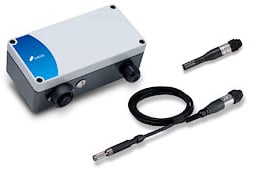 Humidity Measurement

Shinyei has been developing and manufacturing humidity sensors, transmitters, and instruments since 1970.

Shinyei's products have been marketed worldwide under the Shinyei brand name and under their OEM customers' names worldwide, to meet various applications such as HVAC, automotive, household appliances, and industrial applications. All of Shinyei's products are developed and manufactured in Japan with pride, from where they can provide customers with reliable quality control and good service.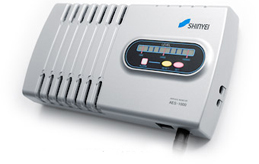 Particle Measurement

Shinyei has developed a new sensing technology which applies the optical light scattering detection principle used in their particle sensor product lines to new particulate sensors. Shinyei's existing particle sensing products have been used in consumer air purifiers for many years; their new sensors can be used in both home and industrial applications.

EMC Test Equipment
Noise Laboratory has been focusing on immunity test equipment and related solutions over the past quarter century from its foundation in 1975. Now their product lines include various types of immunity test equipment ranging from those conforming to IEC 61000-4 series standards, other international or national immunity standards and even to customer's in-house test standards. Shinyei Corporation of America, is the authorized distributor of NoiseKen products for the customers in North American Market.

Drop and Shock Testing System
Japan-based Yoshida Seiki has been developing Drop and Shock testing equipments. Their drop and shock testing systems are the industry standard for accurate, repeatable drop tests. Yoshida has a solution for customers' drop and shock testing needs. Shinyei Corporation of America, is the authorized distributor of Yoshida Seiki products for the customers in North American Market.
Bearings


Shinyei Corporation of America has been supplying quality Japanese ball bearings for more than 30 years. They are "one stop" for all OEM and industrial aftermarket applications, such as machines and equipment. Product lines include Japanese IJK, SMT, JAF, KSK, NBR and WTW, Stainless Steel Ball Bearings by AFC Bearings, Spherical Rolling Joint / Spline / Rod End by HEPHAIST.
Supplier Directory Categories
Shinyei Corporation of America is also listed in these categories: