About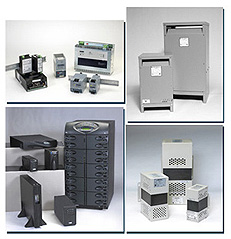 SolaHD specializes in identifying and providing industrial power quality solutions. They manufacture a variety of product solutions and offer expert advice. SolaHD offers the broadest power quality line, including UPS, power conditioners, voltage regulators, shielded transformers, TVSS and power supplies.

SolaHD has a history of product innovations and excellence in customer support dating back to the early 1900's. Sola Electric and Hevi-Duty Electric merged in 1993. The integration of the two companies served to strengthen the competitiveness and customer focus by substantially increasing the mass of the product lines. In 1997, SolaHD became a Unit of EGS Electrical Group, LLC.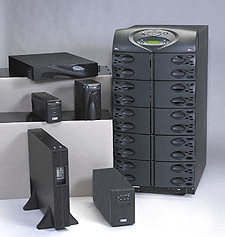 Sola has a broad range of power supplies to suit almost any industrial application with a standard product. Updated approvals and user-friendly features make power system design easy. The product line includes one of the broadest range of DIN Rail and linear-based power supplies in the marketplace. The DIN Rail products feature full CE compliance (including all the elements of CE design engineers need to worry about: safety/LVD, EMC, and ingress protection), UL 508 approvals to eliminate derating in UL 508 listed panel systems, and global inputs for installations around the globe.
Sola's product line includes high grade, industrial surge protective devices that are clearly specified, meet all the latest approvals, and protect equipment with industry leading clamping levels, on all modes or electrical paths. SolaHD offers the right power conditioning products to intercept and correct industrial power quality problems. SolaHD offers a wide selection of distribution and control transformers through 750 KVA including pad mounted designs.
Three New On-Line Tools
Online Power Supply Product Selector
SolaHD is pleased to provide the innovative new Power Supply Product Selector. This online tool lets a user enter the requirements (input and output voltage, output current rating, etc) and the system will list the power supplies that fit the parameters entered. Select from a wide range of new products such as Sola's number one SDN DIN Rail line with global single phase or 3 Phase Inputs, SL Industry standard linears with time saving screw terminals, and the new DIN Mount SDP low power series for cost sensitive, light industrial applications. Results will provide the Sola part number, which will link to the appropriate page on the web site. The selector can be accessed from the Power Supply section of the web site.
'e-Transformer Product Selector'
SolaHD has introduced a handy, on-line tool to help customers determine the type of transformer they need to fit their application. The 'Transformer Product Selector' can be found on the SolaHD web site. This electronic tool is especially helpful for customers who are not exactly sure what kind of transformer matches their requirements. The 'Selector' will automatically search on the Sola web site to find the appropriate match.
Competitive Cross Reference Selector
SolaHD is pleased to introduce an online, interactive cross reference tool that allows the distributor to quickly cross a competitive product to a comparable SolaHD part number. Go to www.solaheviduty.com/cross and enter in at least three digits of a competitive part number and the name of a company. Click on "Submit" and a list of relevant SolaHD part numbers will be listed. Part numbers are linked to the corresponding web page containing specification information. A "Cross Reference" button has been added to the website so you can access this tool from anywhere on the site.
Supplier Directory Categories
Emerson SolaHD is listed in these categories: