About
Sunnex US Group is a part of Sunnex World Wide Group encompassing 50+ companies worldwide with over 30 years in industrial equipment, lighting, safety handling and medical equipment and lighting.
Sunnex Lighting and Magnification Division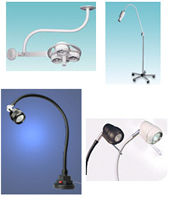 Tel: 800-445-7869
Fax: 508-651-0099
Email:
sunnex@sunnex.com
Sunnex is a leading designer and manufacturer of innovative, quality medical and surgical lighting. Sunnex offers a wide range of solutions to meet any lighting need - from Magnifying Lamp, Medical Light, Examination Light, Surgical Light or MRI Lighting solutions to Dental Lights and more.
Sunnex is manufacturing durable, robust task lights, magnifying lamps, industrial and machine lighting, marine and map lamps, and OEM and custom design specialty lighting solutions. Whether you require workspace illumination, a light to design into your production machine, or need of a reading lamp for your home, Sunnex has the right LED or halogen product for your specific application.
Sunnex Anti-Vibration and Leveling Division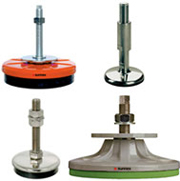 Tel: 888-668-6879
Local: 704-849-9003
Fax: 888-668-1920
Email: sales@sunnexmounts.com
Sunnex Anti-Vibration & Leveling Technology offers a large selection of machine mount products. Sunnex mounts provide vibration damping & precise leveling for vibration control. In addition, a wide selection of leveling feet is also available.
Lifting and Material Handling Equipment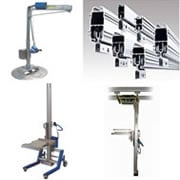 Tel: 1-866-LIFT-O-FLEX
Local: 704-847-2464
Fax: 704-847-6739
Email:
info@roni.com
RonI, Inc. provides solutions to meet current and future material handling needs for all industries. RonI, Inc. supplies standard and custom solutions using mobile lifters, mobile cranes, JIB cranes, overhead crane systems, and vacuum tube lifters.
Supplier Directory Categories
Sunnex, Inc. is listed in these categories: