About

Servo Motors, Linear Actuators and Incremental Encoders from Torque Systems.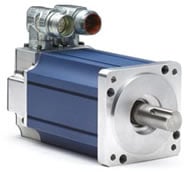 Torque Systems is a provider of engineered motion control and automation products, including AC Servo Motors, DC Servo Motors, Incremental Encoders. We also offer a line of brushless motors and direct drive sets. Our products have found uses in a variety of industries and are recognized industry-wide for their quality, reliability and overall value. In addition to our vast product line we offer integrated systems engineering capabilities for our customers.

Torque Systems belongs to the ITT family of companies. ITT has consistently distinguished itself with its quality products and excellent service.
Contact us by phone at 1-800-669-5112 or (978)- 667-5100. If you would rather contact us by email, please direct your inquiry to our Sales Team or to Technical Support.
Supplier Directory Categories
Torque Systems is listed in these categories: