About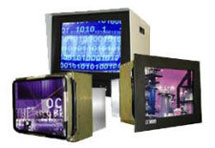 The Company (view company brochure)
ISO 9000:2008 Certified VarTech Systems Inc. is a worldwide leader of industrial and marine/military grade LCD flat panel rugged displays, CRT monitors, panel pc, industrial computer systems and workstations. Ranked by Deloitte & Touche as one of the fastest growing technology companies, VarTech Systems continues to lead on the technological forefront for exceptional quality and very highly engineered products. In business since 1988, VarTech Systems supports customers from around the globe with ruggedized touch screen technology, systems designed to protect against shock and vibration, and sealed to survive the harshest environments or situations.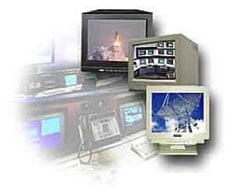 Markets
Today, VarTech Systems products are used in virtually every industrial sector in a wide variety of applications. From the factory floor to the control room, from the ship's bridge to submarine sonar, from the cockpit to the simulator, from the harshest environments such as direct hose-down washing to vehicle mounting for the Border Patrol, their products provide exceptional quality and reliability.
Every branch of the American Military and several foreign allies use VarTech industrial display products designed to meet stringent military specifications. Whether it's surviving the jarring motion, bumps and jolts of an armored vehicle or naval vessel, or the intense heat and sand of a remote desert outpost, VarTech products are built to take it.
Throughout the Pulp & Paper, Petrochemical and Oil/Gas community VarTech Systems is synonymous with the highest quality specialty process controls display systems. Rugged CRT displays & industrial LCD monitors designed specifically for use within unique Process Control Systems furniture such as Honeywell TDC3000, Bailey Infi90, ABB MOD300, Westinghouse WDPF and many, many more. These industrial-grade RGB monitors employ a state-of-the-art multi-sync design featuring horizontal scan frequencies ranging from 15-50kHz for slow scan applications and 30-121kHz for fast scan high flicker-free refresh rates such as VGA, SVGA, XGA. SXGA and UXGA rugged computer display formats.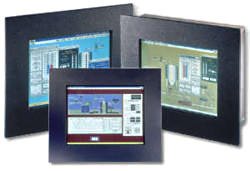 Products
VarTech display products include rugged touch screens, industrial lcd and crt nema displays, industrial computers, NEMA 4 and 4X (IP65/IP66) industrial panels and enclosures, public access kiosks, rugged mobile computers, formidable systems for mission critical applications, sunlight readable displays designed to operate throughout high ambient light conditions, and dependable solutions for the harshest indoor locations and the worst outdoor environments. Customers such as the U.S. Border Patrol, U.S. Navy, U.S. Coast Guard, International Paper, Exxon, BP Amoco, Boeing, Raytheon, Lockheed Martin, L-3 Communications, Kimberly Clark, and many, many others entrust VarTech systems regularly for their display requirements.
The VarTech Difference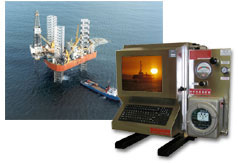 Every VarTech product is backed by the VarTech Difference. This comprehensive infrastructure delivers the most consistent quality solutions, customer service and technical support in the industry. Every VarTech product is tested and retested. Each one must survive extreme shock, heat, cold, humidity, electromagnetic, and a variety of other trials that would destroy standard solutions. Each product also comes with lifetime technical support and a two-year full warranty.
In addition to their Louisiana headquarters, VarTech has offices in North Carolina and Pennsylvania, and distributors throughout the world. And since many of these global locations provide product service and technical support, their customers are never far from the VarTech Difference.


Supplier Directory Categories
VarTech Systems is also listed in these categories:
Technical Articles

The Ins & Outs of High Bright Technology
(Industrial Computing)
While viewing a display in either direct sunlight or other high ambient lighting conditions, many users experience what we at VarTech refer to as the Squint Factor -- the viewing quality of a monitor... (
View Full Article
)