About
World Leader in PEEK Polymer Solutions
Victrex USA, Inc. is a world leading manufacturer of high performance polymers, including the highly versatile VICTREX® PEEK polymer. These materials are used in a variety of markets from automotive and aerospace to oil and gas, electronics and industrial allowing OEMs and end-users to reach new levels of cost savings, quality, and performance.
Heavyweight Performance for Lightweight Solutions
We offer a proven, lightweight alternative to metal supported by unparalleled technical expertise and support. We work together with our customers to solve their toughest challenges today and into the future.
Learn more about us: www.victrex.com
Our broad PAEK-based product portfolio represents our focus on quality, performance and creating value by solving our customers' toughest challenges today and tomorrow.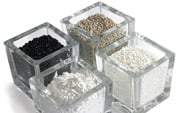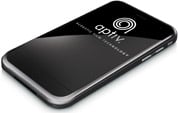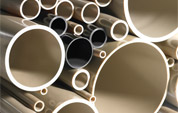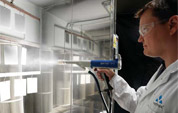 VICTREX PEEK polymers deliver performance and efficiency gains with high reliability in extreme environments
Today's innovative engineers specify lightweight, strong and versatile VICTREX PEEK polymers to help reduce weight, increase reliability and cut cost with no compromises in the safety performance of their products.
Versatile APTIV® films offer durability, reliability, and design flexibility
Lightweight APTIV films provide all of the outstanding material properties of VICTREX PEEK polymer and are available in thicknesses between 6 and 750 microns. APTIV films are currently being used in over 750 million mobile devices since they deliver exceptional acoustic performance.
Lightweight VICTREX Pipes™ extend service life and reduce maintenance downtime
Durable, lightweight pipes and tubes extruded from VICTREX PEEK polymer can operate in some of the most challenging environments where excellent chemical, abrasion, and corrosion resistance at elevated temperatures is required.
VICOTE® coatings deliver exceptional corrosion protection with scratch and wear resistance
VICOTE PEEK-based coatings, available in powder and aqueous dispersions, deliver excellent scratch and wear resistance, high strength, and durability leading to a longer lifetime for critical coated components.
Contact us today to learn more!
Case studies:
VICTREX® is a registered trademark of Victrex Manufacturing Limited. VICTREX Pipes™ is a trademark of Victrex Manufacturing Limited. PEEK-ESD™, HT™, ST™ and WG™ are trademarks of Victrex plc. VICOTE® and APTIV® are registered trademarks of Victrex plc.
Supplier Directory Categories
Victrex USA, Inc. is also listed in these categories:
Technical Articles

Five Factors to Consider when Molding PEEK
(Plastics, Elastomers and Polymers)
Five factors to consider when molding PEEK Are you a first time moulder of PEEK? Or possibly you've tried molding it and might be running into trouble? In this piece we consider five factors in the... (
View Full Article
)