About
Webster offers the best burner value in the industry with the fastest payback on your investment.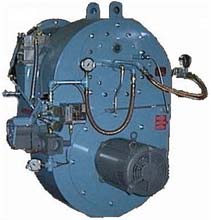 Whether you need a small burner or a very large burner, Webster burners combine advanced control technology with proven combustion performance to improve burner efficiency and reduce your energy costs and emissions. Webster Engineering can provide you with an efficient, cost-effective solution to your burner needs. Webster's proven designs can offer multiple fuel flexibility, high efficiency, low emissions, and high turndown burners for new applications or retro-fit of existing installations.

Webster is a growth oriented designer, manufacturer and marketer of innovative, high value commercial, institutional and industrial combustion equipment. Offering products that are truly systematically customized through the extensive use of a broad range of options. Webster burners utilize linkage controls or linkageless controls by Autoflame, Siemens, Fireye, Honeywell among others.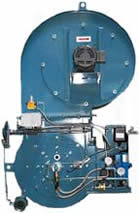 History

Since 1993, Webster has manufactured and marketed multi-fuel boiler-burners for commercial heating, industrial process steam and drying applications. Webster burners provide the heat source for the transformation of water to potable hot water, hot water for heating, and steam for heating and process applications. The vast majority of Webster's burners are used in boiler assemblies.

In late 1999 Webster made a modification to its standard burners that has introduced Webster as a supplier of direct fired air heater burners for process industries. Common applications are food baking, paint curing, metal treating, and most any application requiring high turndown direct fired gas burners.

The HDRV burner was modified in 1999 to include a slow speed, remote fan model that takes the burner to over 2,000-boiler hp, model HDR-RF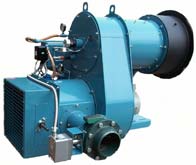 .

In 2000 Webster obtained an Underwriters Laboratories certification for its control panel department. This has opened a new market for UL certified panels in various markets.

During 2003 Webster developed another variation on its HDRV burner to specifically sell to the Scotch Marine boiler market from 200 hp through 1500 hp (HDS). While this burner works very well in standard applications, its initial concepts and major thrust are the low emission and high performance markets. Webster's full introduction of the new HDS burner was preceded by over 18 months of field demonstrated successes ranging from standard burners to burners with NOx levels of less than 20 ppm and turndown of up to 12:1 in most major Scotch Marine boilers.

Webster maintains three primary series of boiler-burners, each consisting of several models. The JB series consists of 18 forced draft burner models. The JB series includes smaller burners ranging from 10-boiler hp through 300-boiler hp. Typical application are schools and smaller commercial building. A JBS (high swirl) version was introduced in 2007 for those customers demanding high performance, lower emissions and high turndown. The HDRV series consists of 9 forced draft burners models and the new HDS series of forced draft burners with has 16 models. These burners range in sizes from 200-boiler hp through 1,500-boiler hp.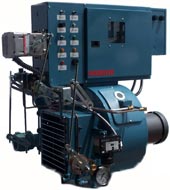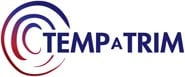 In 2008, Webster introduced its own air density trim system, tradenamed TEMP A TRIM, that monitors combustion air temperature and adjusts the blower motor speed to maintain a constant air mass through the burner. The result is a lower and more stable O2 setting giving you the owner up to 3% savings on your fuel bill and up to 32% savings on the electrical costs to run the blower wheel. Payback analysis programs are available.

In 2009, Webster acquired the rights to utilize the Rapid Mix Burner (RMB) Ultra Low NOx emission technology developed by URS Corporation to combine the demonstrated performance of the RMB technology with the industry proven performance of Webster's HD-series burners to provide a robust solution for customers requiring Ultra Low NOx burner performance. The HD-RMB Ultra Low NOx emission burner is available for boilers and thermal fluid heaters firing natural gas, oil or a combination of both.
Supplier Directory Categories
Webster Engineering & Manufacturing Co., LLC is listed in these categories: