About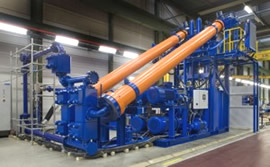 Weir Minerals delivers end-to-end solutions for all mining, transportation, milling, processing and waste management activities.
Weir Minerals is a specialist in delivering and supporting slurry equipment solutions including: pumps, hydrocyclones, valves, screen machines and screen media. They also specialize in rubber and wear resistant linings for global mining, mineral processing, the power sector and general industry. Their products' strength lies in the superiority of their hydraulic designs and in their wear, corrosion and abrasion resistant materials. In slurry pumping, processing and control applications, where the cost of ownership often outweighs capital cost as a priority, Weir Minerals helps customers address such issues as longevity, capacity, efficiency of operation and maintenance.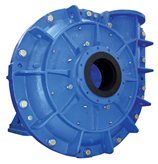 Weir Minerals is committed to delivering market-leading products and services. Their whole project, whole process solutions are designed to meet both the technical and commercial challenges of customers operating within the global mining and minerals processing industry.
Weir Minerals' comprehensive portfolio of high performance pumps and superior minerals processing equipment is designed and manufactured to meet the highest specifications – for robust and reliable use in the world's most demanding environments.
This is all backed up by an outstanding service and support program – including installation and commissioning, equipment monitoring, emergency repairs, on-site or in-shop servicing, engineering consultancy, customer training and asset management expertise.
With packaged solutions from Weir Minerals, you can be assured of engineering excellence at all times. Weir Minerals is there for you and your operation, every step of the way providing Expertise where it countsSM.
Supplier Directory Categories
Weir Minerals is also listed in these categories: