About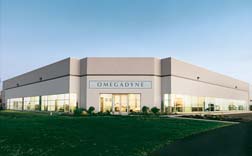 OMEGADYNE is the combination of two companies with strong histories of building state-of-the-art pressure and force sensors to meet military and industrial needs, T-Hydronics and CEC Pressure Products, combined with the engineering strength and product resources of the OMEGA family of companies. In 1995, T-Hydronics became part of the Omega Engineering family of companies and changed its name to OMEGADYNE. Through this affiliation it has greatly expanded its manufacturing capabilities and can now offer customers a broader range of products ranging from pressure and force sensors to thermocouples and process measurement and control instrumentation. All the CEC pressure products and T-Hydronics products are now available under the OMEGADYNE label.
Today, the Sunbury Ohio facility has expanded again to accommodate additional clean rooms and more production facilities. Its engineering and manufacturing capabilities continue to advance the technology in Diffused Semiconductor, Sputtered Thin Film, and Thick Film sensors for Pressure, Differential Pressure, Low Pressure, Load, Force, and Torque as well as full custom design capabilities. OMEGADYNE also continues the CEC tradition of close cooperation with US armed forces supplying custom designed and Mil-Spec qualified transducers supporting numerous applications. OMEGADYNE products are found in the air, beneath the sea and in industry world wide. They have built a solid reputation by providing the finest quality products and services worldwide. Their people, product, facilities and superior client services go well beyond the OMEGADYNE™ Databook.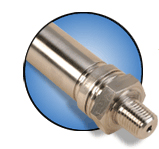 Since its inception, OMEGADYNE has grown from manufacturing a single product line of load cells to being an established global leader in the technical marketplace, offering more than 10,000 state-of-the-art products for measurement and control of pressure, differential pressure, reaction torque, rotary torque, load, force, and strain. OMEGADYNE also provides customers with a complete line of custom engineered products. It is their commitment to quality instrumentation and exceptional customer service that has remained the cornerstone of their success.
OMEGADYNE's extensive world-wide inventory ensures off-the-shelf delivery. They have an unparalleled record of getting you the products you need, when and where you need them; even inventorying specific products just for you. Many of the products that they sell are manufactured in the U.S.A. at OMEGADYNE's state-of-the-art manufacturing facility. Now available is Omegadyne's rapid delivery system for its new Micro Machined Silicon product line. You can have your pick of pressure ports, electrical connections, pressure range and units, thermal range and accuracy and accessories like trim pots. There are over 1-million possible combinations. With it's easy-to-use configurator, you can select the transducer with the exact specifications for your project.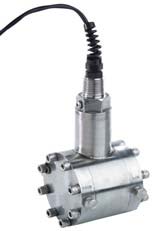 OMEGADYNE keeps the leading edge through research and development and state-of-the art manufacturing and keeps at the forefront of technology. Their Development and Engineering Center is home to OMEGADYNE's design and engineering laboratories. This state-of-the-art facility houses their metrology lab and other quality control facilities. To manufacture products, OMEGADYNE uses advanced semiconductor technology with a host of other computerized CNC milling machines, injection molding equipment, screw machines and much, much more.
OMEGADYNE has an extensive Custom Engineering capability from a simple modification of a standard product to a complete customized system engineering, they can accommodate your special request.
Whether your area of process measurement and control involves pressure, differential pressure, level/depth, torque, force, load, or strain. OMEGADYNE has the products that are right for you!
Supplier Directory Categories
Omegadyne, Inc. is also listed in these categories: