About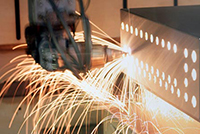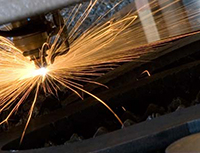 Rockwell Laser Industries (RLI) is a worldwide provider of laser education and training, laser consulting services, and laser safety products to industrial, medical, and aesthetic facilities.
RLI provides a wide selection of laser safety products, many of which can be customized. Products range from laser protective barriers and eye protection to instructional aids and the widely used LAZAN™ hazard analysis software.
RLI offers a variety of laser safety training courses covering a wide spectrum of laser and laser safety topics. The instructors include top professionals from research, industrial, medical and aesthetic fields.
RLI provides specialized consulting services on laser and laser safety topics. Services include safety audits, CDRH and IEC product certification and customized on-site training.
RLI also serves as a global laser safety information resource for the entire laser safety community. This mission is carried out through the RLI website, by presenting papers at industry conferences, authoring articles in trade journals, and participating on the ANSI, IEC, and other domestic and international laser safety standards committees. Rockwell Laser Industries combines unique activities to provide a full scope of safety related services to the laser industry.
Supplier Directory Categories
Rockwell Laser Industries, Inc. is listed in these categories: