About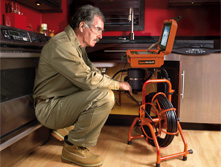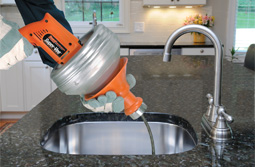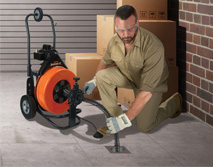 Opening a clogged sewer or drain calls for tough equipment. General builds sewer and drain cleaners with the most rugged components, from cutting heads to electrical systems.
General has been making pipe cleaners right here in the USA since 1930 and have continually improved their reliability. For instance, years ago they introduced their Flexicore® cable, which is reinforced with wire rope. It's still the toughest cable you can buy.
General builds machines for professional use and for maintenance in plants, buildings, schools, restaurants, and hotels. They also make machines for the rental industry, and the highest quality drain cleaning tools available for the hardware/home center market. And they give you the broadest warranty in the industry.

General will help you choose the model you need. Over more than 80 years of helping plumbers, drain cleaning specialists, and maintenance people, General's customer service staff has collected tips to avoid various problems, tricks to get out of jams, hints on the right tool for the right job, and so on. If you have any questions or want more information, contact the Drain Brains® at General.
General Wire Spring Co. also is a custom manufacturer of springs & wire forms. Types of springs include compression, extension & torsion springs.

Product Catalog
General Pipe Cleaners is listed in these service categories:
Technical Articles

10 Steps to Easier Camera Locating
(Inspection Tools and Instruments)
Camera and pipe locating can be very intimidating. However, with the right equipment and a bit of practice, you will find that it can become much easier. Here are step-by-step basics to help you... (
View Full Article
)