Profile Home
About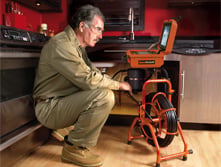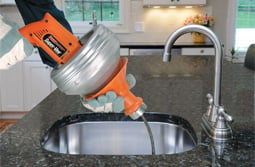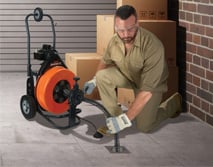 General Pipe Cleaners, a division of General Wire Spring Co., is a leading manufacturer of high quality American-made drain cleaning equipment. In business since 1930, our third generation family-owned company is celebrating 85 years of service to drain cleaning professionals and plumbing contractors, as well as facilities managers, the rental industry and the hardware/home center market.
Reliability and innovation forged General's reputation for generations of customers. We are continually introducing innovative new products – like the ClogChopper® cutter and easy-to-use Hot Spot® pipe locator. And these join our trusted industry standards – like the long lasting Super-Vee®, best selling Speedrooter 92®, and unique Kinetic Water Ram™ drain cleaners.
But it all started with yesterday's breakthroughs – like Flexicore® cable, a radical design first introduced in the 1940's. With its patented process of wrapping spring wire around a braided wire rope core, General's invention surpassed all competitive products – remaining the standard for drain cleaning snakes ever since.

Automatic cable feeds followed, offering operators enhanced productivity and profitability. And later Jet-Set® water jets – with Vibra-Pulse® for greater nozzle thrust around tight bends and down long lines – gave professionals vital weapons against grease, sediment, ice and other soft blockages.
Twenty-first century technologies let professionals see and diagnose blockages – before actually clearing clogs. Gen-Eye® video inspection systems pioneered Digital Locators – like today's super-easy Hot Spot® – for precise problem spotting. And Gen-Ear LE® introduced easier and more economical water leak location.
Today, General boasts a full line of advanced drain cleaning products – including reliable drain cleaners, water and trailer jets, video pipe inspection systems, water leak locators, pipe freezers, pipe thawing machines, and more!
Our website will help you choose the model you need. If you have any questions or want more information, contact the Drain Brains® at General Pipe Cleaners. The Toughest Tools Down The Line.
General Wire Spring Co. also is a custom manufacturer of springs & wire forms. Types of springs include compression, extension & torsion springs.
View our new product catalog.
General Pipe Cleaners now offers websites in Spanish and French. Visit us today!
Locate local and online distributors, manufacturer's reps and global dealers - Where to Buy.
Technical Articles