Asphalt Road Surfacing Materials Information
Asphalt road surfacing materials include composite materials used to create a smooth surface for roads and airport runways. All asphalt road materials use asphalt — a naturally-occurring viscous liquid or semi-solid form of petroleum also known as bitumen — as a binder. For example, asphalt concrete consists of mineral aggregate mixed with asphalt, which is then deposited onto the ground and compacted to create a smooth road surface. (Asphalt conrete is often simply referred to as "asphalt" or, in North America, "blacktop.") Chipseal, another type of road material which is used for low-traffic areas, is created by depositing a thin layer stone aggregate onto an asphalt layer, which itself had been deposited on existing pavement.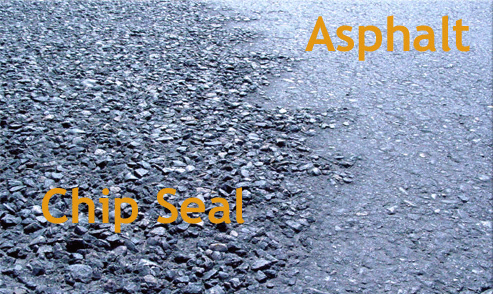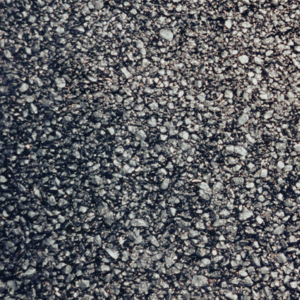 Comparison of chipseal and asphalt surfaces; compacted asphalt concrete.
Image credit: City of Kent, OH | San Jose Asphalt