Profile Home
Supplier:
Polytron Devices, Inc.

About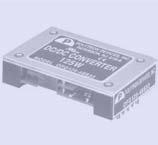 Polytron products are marketed worldwide. Their headquarters and manufacturing/distribution facilities are located in Paterson, New Jersey, USA.
Polytron designs, manufactures and markets a broad range of linear power modules, switching power supplies and DC/DC converters for computer, telecommunications and many other industrial and commercial applications.
Can't find exactly what you need from their thousands of standard models? Polytron can custom modify their products electrically and/or physically to meet your specific needs.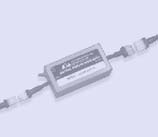 Polytron products are manufactured and tested to their exacting quality standards in their high technology facility, ensuring product quality, efficiency and reliability, including 100% high temperature burn-in.
Polytron's research and development efforts emphasize their commitment to provide cutting-edge products that meet the needs of their customers, now and in the future. Call on their design engineers and sales professionals to assist you in improving your next design with an innovative solution from Polytron!

Product Catalog