About

Polytron puts the power in your products
Polytron Devices Inc. has been a leading designer and supplier of standard and customizable DC-DC converters, switching power supplies and linear power modules for 45 years. Founded in 1969 by David Metzger, Polytron Devices pioneered the development of linear power supplies and shipped many of the first units. We also sell to other well-known power supply companies who private-label our products for sale and distribution.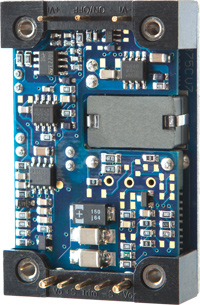 Early on, we offered just two product families—linear encapsulated AC-DC power supplies and 10-watt DC-DC converters. Our focus on customer support and attention to global technological trends have allowed us to grow exponentially, and we now manufacture and distribute more than 100 different series and thousands of different models of Power Supplies.
Custom Power Supplies In A Hurry. At Polytron, we pride ourselves in our ability to accommodate all of your power supply needs. We can match your pin configurations and package sizes, as well as support nearly any combination of voltages and currents. To meet your time-to-market goals, lead times on all products can be expedited without any additional cost.
Local Design, Global Reach. All of our linear power supplies and many of our other products are designed, manufactured and tested in our 10,000 square foot manufacturing facility in Paterson, NJ. USA. We also work with manufacturing plants throughout the world to expand our reach and produce your Power Supplies at the best possible cost.
Supplier Directory Categories
Polytron Devices, Inc. is listed in these categories:
Technical Articles