3.51" Transflective TFT, 480 X 640 Resolution.
Featured Product from All Shore Industries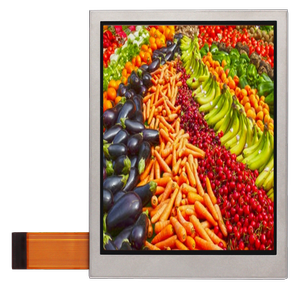 ASI Displays is currently featuring ASI-T-351RA1AN/D, 3.51" TFT with 480 X 640 resolution (VGA).
The ASI-T-351RA1AN/D features a 3.51" Transflective screen, great for use in direct sunlight. Operating temperature of -20 +70 deg. C -; storage temperature of -30 to+ 80 deg. C. A great product for use with many outdoor devices.
Applications include dash cams, mobile phones, navigators, consumer/industrial appliances, auto/aviation/marine equipment, POP, vending machines, communication equipment, security equipment, industrial equipment, medical equipment, drone controls etc.
ASI Displays offers a variety of TFT Displays ranging in size from 1.3" to 12.1" to suit your specific applications. Resistive and capacitive touch screens with steel glass are available on many units. Select modules available with controller on board as well. Details for these as well as other TFT and Monochrome Character display modules or Graphic display modules as well as standard OLED display modules may be viewed on our website, ASI Displays.
Need something 'slightly different'? Or perhaps you need to replace a discontinued model. We may be able to customize our standard, recommend an unlisted model, or build a custom module. We can also produce the final product assembly if desired. Please contact us if you have a near term display requirement or would like to discuss how All Shore Industries can support your future developments.