Custom molded rubber product-strictest standards
Featured Product from Atlantic Rubber Company, Inc.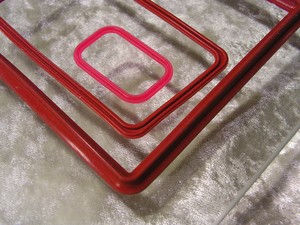 Molded Rubber Products
Atlantic Rubber custom molded rubber products are manufactured to meet your strictest standards. Atlantic Rubber produces a wide variety of rubber molded parts such as bellows, grommets, seals, pads, boots, bumpers and bushings through utilization of transfer compression and injection molding processes. Atlantic Rubber's rubber-molding capabilities are practically limitless.