Is your company ready for the next disaster?
Service Detail from bisco industries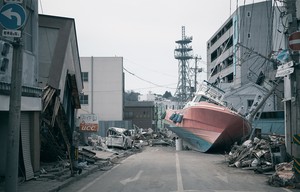 Top 3 Supply Chain Disasters of the Decade
How procurement professionals can make supply chains more resilient.
The global pandemic, COVID-19, has led to supply shortages across the globe, prompting manufacturers to shutter production temporarily. As governments and health care organizations work to stem the pandemic's spread, manufacturers in dozens of industries struggle to manage the novel virus' impacts on their supply chains.
Consider that since the pandemic began: Fiat Chrysler Automobiles halted production at its Serbia factory in mid-February because it could not receive parts from China. Hyundai's five-plant network manufactures 1.4 million cars annually but found itself at a standstill when the pandemic crippled its China-based parts manufacturers. Apple Inc. weathered a February slowdown when workers fell ill in China. Later, Apple suffered components shortages due to similar impacts in Italy, Germany, Malaysia and South Korea.
But the situations brought on by COVID-19 should not catch companies by surprise. These scenarios mimic the supply chain shortages that followed the March 2011 earthquake and tsunami in Fukushima, Japan, and the shortages that ensued after an earthquake in the same region in 2016. Unfortunately, just shy of a decade later, industries remain unprepared. It appears many corporations are re-learning past lessons after being blindsided by COVID-19's impacts on their supply chains.
It's impossible to eliminate risk completely across a global supply chain. Natural disasters, trade wars, pandemics, and even disasters at a top suppliers' factories can upend a company's supply chain if its procurement function is unprepared.
"Disruptions happen all the time and all over your supply chain," stated Hank Canitz, director of product marketing at Logility, a producer of supply chain solutions, after the second earthquake hit Japan in 2016.
His words still ring true. It's not a matter of if your company will experience a supply chain disruption, it's a matter of when. The top disasters disrupting supply chains over the past decade include natural disasters, trade wars, and disease.
The question is: Is your company ready for the next disaster?
Navigating Natural Disasters
Natural disasters rank No. 1. Earthquakes, tsunamis, wildfires or tornadoes are more likely to disrupt a supply chain than anything else. 2010-2020 represents the worst decade on record for economic losses from events dished out by Mother Nature.
2010-2020 represents the worst decade on record for economic losses from events dished out by Mother Nature.
Risk consulting firm, Aon, finds in its "2019 Annual Report Weather, Climate & Catastrophe Insight" that economic losses from natural disasters topped $232 billion in 2019. The report further reveals that 2010-2019 was the costliest decade on record for natural disasters, with economic damages reaching $2.98 trillion.
Aon lists the Asia-Pacific region as the hardest hit between 2010-2019. The area accounts for 44% of the total losses from natural disasters; suffering earthquakes, tsunamis and tropical cyclones during the decade. Worse, the risk consulting firm further predicts more intense weather events across the globe in the future leading to greater supply chain disruptions in a globalized economy.
While procurement operations cannot prevent natural disasters, they can prepare for them. Automaker General Motors (GM) proves this to be true.
In 2011, when a magnitude 9.0 earthquake occurred off Japan's northeastern shore, giant tsunami waves destroyed coastal towns and villages. As the waters receded, manufacturers found their supply chains also destroyed. One of those manufacturers was GM.
The company quickly learned it did not understand its sub-tiered supply base very well. They didn't know the locations of every supplier or which suppliers supplied their Tier 1 suppliers. Six weeks later, company leaders were still actively trying to locate suppliers within the affected area.
But in April 2016, when a 7.0 magnitude earthquake hit the same region, the changes GM made after the first disaster helped them recover quickly. It took leaders six hours to locate and contact affected tiered suppliers. And, despite 70 suppliers being affected by the earthquake, the company rallied quickly and reported record profits in the same quarter.
Why? GM had mapped its supply chain. By doing so they better understood their suppliers, from their Tier 1 suppliers to further downstream. They established relationships with those suppliers by visiting them on-site and through regular virtual meetings. And, they installed supply chain technology that allowed them to see within hours how the disruption could affect their operations in the days, weeks, and months that followed.
As GM's experience after the first tsunami shows, most companies only respond to disruptions. They play defense afterward to minimize their impacts, but there isn't a lot of offense to plan or prevent disruptions. But when companies map their suppliers and know them personally, they understand where disruptions may arise and the impacts those disruptions may have. In turn, they can execute mitigation strategies quickly before their supply chain hits pause.
Contending with Trade Wars
The trade war between the United States and China emerged in July 2018. The countries resolved their differences in January 2020, when U.S. President Trump and Chinese President Xi Jinping signed a Phase 1 trade deal. China now agrees to purchase $200 billion in U.S. goods over the next two years.
As the trade war raged, U.S. companies suffered major impacts, mainly from increased tariffs on goods imported from China. Even as the countries iron out their differences, uncertainty prevails, leading many companies to reassess their sourcing strategies.
GEP, a provider of strategic solutions for procurement and supply chains, published a whitepaper titled, "The Trade War Procurement's Winning Strategies for Contending with Tariffs." The paper lists three primary ways for procurement operations to mitigate their tariff impacts:
Know where your suppliers are. Procurement operations should know the locations of their suppliers' manufacturing facilities and the capacities of each one. Sometimes, they can mitigate tariff costs by moving all or some imports from one plant to another.
Partner with suppliers to develop innovative solutions. When procurement develops strategic relationships with suppliers, companies can work together to mitigate tariff impacts in a mutually beneficial way.
Switch suppliers. Sometimes tariff costs are significant and existing suppliers cannot reduce the impacts. In these cases, GEP reports procurement "will have to source from new suppliers." They may even source locally. GEP further writes, "procurement must make sure that the cost of switching suppliers, including all opportunity costs, is less than the additional costs from the tariffs."
Procurement During a Pandemic
In "Coronavirus and Supply Chain Disruption: What Firms Can Learn," Morris Cohen, Wharton professor of operations information and decisions, calls the coronavirus an "unprecedented type of disruption," along the lines of "having an earthquake or a tsunami."
In the same article, Marshall Fisher, Wharton professor of operations, information and decisions, called the disruptions caused by COVID-19 "the mother of all disruptions" and asked "how do you do geographic mitigation of supply when the whole world is involved?"
Mitigation gets trickier when the impacts are global, but even so there are things procurement operations can do—in advance—to prepare for disruptions on a global scale. After the pandemic spreads, it's too late.
When the world first heard rumblings about COVID-19, Nestlé CEO Mark Schneider warned businesses to ready for the storm. He challenged Nestlé procurement officials to stockpile essential ingredients and materials to ensure a steady supply. Even with a stockpile, the company experienced shortages of raw and packaging materials and had to mitigate the situation. Advance preparation enabled them to do so without impacts to supply. Stockpiling essentials works if companies have the finances and the storage to keep needed supplies on hand.
Redundancy provides another means of mitigating COVID-19 impacts. Those businesses that already have redundancies in their supply chain keep supply strong. When procurement sources goods from multiple sources, if one link in the supply chain gets knocked out, another can deliver.
Companies that source locally also may see benefits during a pandemic. One need not look far to see how things play out when companies source goods elsewhere. The U.S. imports most active ingredients in medications from China; leaving pharmaceutical companies particularly challenged by the coronavirus. Imagine if those goods were secured locally instead?
Prepare for Disruption
The key takeaway from top supply chain disasters is to prepare now for disasters later. Procurement operations cannot be complacent and think they're immune from disaster or that disaster won't strike twice. They need to rip a play from GM's playbook and ready themselves for the next disaster—because the next disaster will come.
Here are a few key steps to start procurement operations on their way to building a resilient supply chain:
Assess and map your supply chain. Companies need to know and understand their entire supply chain. It is not enough to only understand Tier 1 suppliers. Companies need to drill down two to three tiers to understand their risk completely. Companies can be hit very hard when a supplier downstream experiences an issue. Joey Alonso, president of Quortum, a U.S. risk management firm, says, "When you think about supply chains, you're talking about partnerships. As with every partnership, you need to know who you are partnering with."
Diversify your supply chain. It's important to evaluate ways to diversify the supplier base. A company's risk increases if it purchases all goods or supplies from the same supplier. Sourcing goods from two or more suppliers lessens risk. Maybe procurement can order 10% of its supplies from a second supplier so that if the first supplier goes down, the second supplier can step in. Dual sourcing should be in place for all critical components or goods.
Deploy technology to increase supply chain visibility. Digitization across the procurement operations reduces risk because procurement officials can predict potential shortages and act proactively. Real-time access helps identify capacity constraints quickly. Digital tools provide visibility across the entire supply chain to help companies get ahead of potential disruptions and react quickly when unexpected ones arise. Adopting a procurement software solution with supplier management capabilities, process automation, centralized data management, and advanced data analytics allows procurement to move from reactive to proactive in times of crisis. Further, manufacturer-based automation and IoT solutions enhance visibility and help procurement make informed purchasing decisions.
There's no crystal ball that allows companies to know when the next supply chain disaster will strike. But while procurement cannot predict the future, they can prepare for it.
Watch>>>bisco industries Corporate Video
bisco Expands Online Catalog by Over 2.5 Million Products
Your One-Stop-Shop
Over the past six months bisco industries has added over 2.5 million products to its online catalog. The expansion of our online catalog provides engineers and purchasing agents with additional flexibility to find solutions for current and upcoming projects. Users can now search and filter newly added products by part number, product description, dimensions, and many other attributes.
bisco's expanded online catalog includes products from:
Online & Local Presence
In the coming months we plan to continue growing our online catalog and are targeting to add an another one million products. In addition to our expanded online catalog, we remain focused on providing local, personal service to each and every client. bisco industries now has 48 local offices and 7 distribution centers in North America.
Have you seen our Corporate Video yet? We're excited to share this video which highlights our products & services.
"bisco industries is a global distributor of electronic components, specialty fasteners, and hardware. bisco leverages relationships with an extensive network of manufacturers to provide our clients with superior service. bisco boasts 150+ authorized brands, 90,000+ items in stock, and 48 local offices. Search or browse items to find pricing, availability, and place orders at the click of a button."