Benchtop Test Chambers
Featured Product from Cincinnati Sub-Zero Products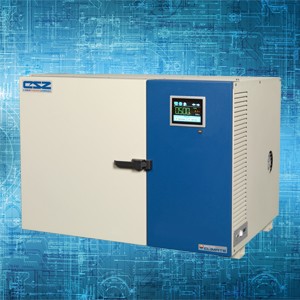 Benchtop test chambers are ideal for testing small components and assemblies for reliablity or R&D Testing. Temperature and Temperature/Humidity models are available with temperature ranges from -30°C to +190°C and -70°C to +190°C and optional humidity from 10% to 95% RH.
The MicroClimate® 1.2 cubic foot benchtop test chamber simulates a full range of temperature and humidity conditions. The chambers may be stacked freeing up valuable floor space important for many labs.

Contemporary design combined with a small footprint, simple installation and economical price make this unit the ideal choice for any laboratory. The MicroClimate® difference is in the design. Fully welded ports and shelf pilasters eliminate leak potentials increasing the life of your chamber. Refrigeration design protects compressors and prolongs life keeping cool during all operating conditions.

BENEFITS
Easy installation
Precise temperature & humidity control in small chamber
Stackable for reduced footprint or manual thermal shock applications
FEATURES
EZT-430i Touch Screen Controller
Ethernet, RS-232 Computer Interface, 2" Access Port
115V and 230V models available in 50/60 hz.
Electronic humidity sensor provides accuracy and reliability
Includes a one year part and labor warranty
Click here for additional product information and specifications.

Play Benchtop Test Chambers Video