Custom Manifolds & Manifold Systems
Featured Product from Clippard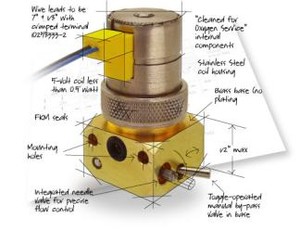 Clippard Instrument Laboratory provides thousands of standard and special pneumatic products to design engineers and manufacturers around the world. Clippard has a unique advantage by providing custom products and value-added assemblies based on the most successful miniature pneumatic line in the world.

If you need a product that fits your application perfectly, Clippard has the capability to design or modify one of its products to suit your exact needs. We understand that a standard catalog product may be close, but not be exactly what you need. We have the ability and capacity to give you what you want. Our Engineering Department has designed tens of thousands of special variations, modifications or completely special valves, cylinders, fittings and assemblies.

If you don't see what you need in our standard catalog, we hope that you will give Clippard a chance to provide solutions to your unique needs!