38-Q Series PhotoDMOS Relays
Featured Product from Comus International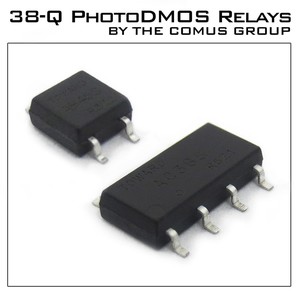 The Comus Group of Companies and Bright Toward Taiwan are proud to offer the 38-Q Series of PhotoDMOS relays with AEC-Q101 Certification for Automotive applications.
The new 38-Q is available in SOP-4 (1 Form A) and SOP-8 (2 Form A) packages with an I/O Breakdown Voltage of 1500 Vrms (min) and can handle Load Voltages up to 600 VDC.
The PhotoDMOS 38-Q series relays are recognized UL File E344988, RoHS Compliant and meet REACH Regulations.