Bus Node... EtherNet/IP Communications
Featured Product from Festo Corporation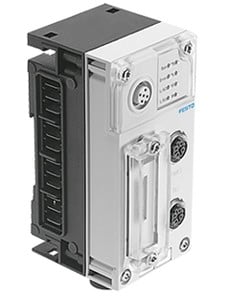 Festo Corporation - CPX-FB36, which is the next generation replacement for the Festo CPX-FB32 communication node, is ideal for production and process automation environments requiring diagnostics from the operational and master controller level on down to the field level.
The CPX-FB36 offers state-of-the-art connection to EtherNet/IP networks.
Faster throughput and response with 1ms RPI.
Increased uptime with DLR support (Device Level Ring).
Integrated EtherNet switch reduces costs.
QuickConnect support for fast tool changeover times.
Greater flexibility for the programmer thanks to configurable SINT or UINT data types.