Handling Guide Online
Featured Product from Festo Corporation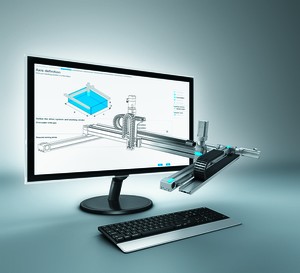 The Handling Guide Online (HGO) is a unique sizing and selection web tool for Cartesian gantry systems. It offers you the following benefits:
Efficiency - cuts your engineering time and effort to a minimum
Intuitiveness - very easy to use and features structured prompts for data input
Just enter your application specific data and within 20 minutes, HGO will generate several reliable and suitable solutions with the associated 3D CAD models, which can be downloaded immediately. You can then request a quote online and receive it within one to two business days.

Using three simple steps, you will be able to find the right standard handling systems quickly and easily. The Handling Guide Online will use your data to work out a suitable solution for you.