How to troubleshoot hydraulic components
Featured Product from HydraCheck Inc.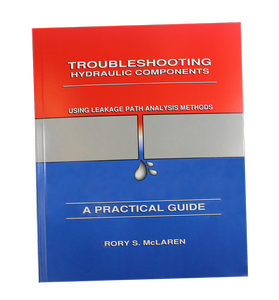 Troubleshooting Hydraulic Components Using Leakage Path Analysis Methods is the most comprehensive step-by-step guide for testing hydraulic components available today, making all other troubleshooting manuals obsolete!
Includes useful test charts and diagrams, important safety information, and detailed information on how to analyze the test results. In addition, this book provides information on how to start up new hydraulic systems, perform conversion procedures on DO8 and D10 directional control valves and how to correctly and safely precharge accumulators. A troubleshooting Quick Reference Guide is also included.
Testing topics cover:
Hydraulic pumps
Hydraulic motors
Cylinders
Directional control valves
Pressure control valves