Stroboscope for Preventative Maintenance
Featured Product from HydraCheck Inc.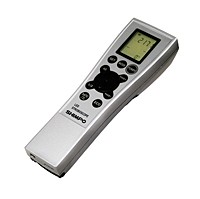 The DT-326B's LED array provides a bright, stable strobe light over a wide measurement range with a lifetime far exceeding xenon lit stroboscopes. Containing a rechargeable lithium battery, a single charge can last up to a full 12 hours of operation.The DT-326B is designed for speed and frequency measurements in motion and vibration analysis applications.
These features make the DT-326B perfect for speed and frequency measurements in predictive and preventive maintenance applications such as: motors, shafts, rotogravure printing, extruders, blow molding, wire lettering and striping, engraving, pulse jets, water jets, fans, cams, gear teeth, belt inspections, fuel injectors, vibration analysis, spindle spinning, cutting blade timing and sharpness, plus many more in the printing, painting, packaging, textile, automotive, cable, mining, steel, chemical, optical, medical and shipbuilding industries.