Protect your Sensors with Metal Bellows
Featured Product from MS Bellows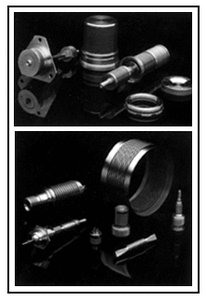 MS Bellows has designed and produced a wide variety of sensitive and accurate pressure responsive elements. Available in edge-welded or nickel deposited, bellows specialties include miniaturization and critical tolerance. MS Bellows combines computer aided engineering, state-of-the-art manufacturing techniques, and over 25 years of bellows experience to provide viable design solutions for your specific bellows application.
For applications requiring extremely reliable bellows, MS Bellows will provide:
Highly accurate and detailed engineering drawings to support your designers in overall envelope requirements from piece-part components to assembly layouts.
Mechanical design form and functional properties optimized to meet your exact design requirement.
Expertise in diverse assembly techniques to facilitate the integration of a bellows into your system.