How to Specify Hydraulic Flanges
Featured Product from MAIN Manufacturing Products, Inc.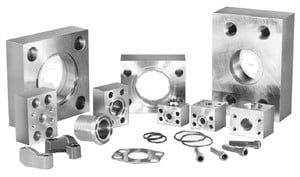 MAIN Manufacturing Products Inc. has been designing and manufacturing hydraulic flanges and components for more than 55 years. Over this time. MAIN has helped customers solve many of the same issues we have encountered ourselves. This paper will help users specify hydraulic flanges for pipe and tube connections and gives tips to avoid some of these issues.