SPECIALTY FLAME RETARDANT FABRICS
Featured Product from Mid-Mountain Materials, Inc.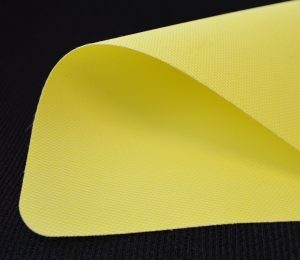 SPECIALTY FLAME RETARDANT FABRICS
Flame retardant fabrics are safety solutions that play a crucial role in protecting people and products from fire. These products are designed to be durable and protective and are used in many applications across various industries. In this blog, we will look at speciality flame retardant fabrics that Mid-Mountain manufacturers and their key features.
Flame retardant fabrics may have a couple of names, but ultimately they serve the same purpose. Whether you see them as flame-resistant, fire-resistant, or flame-resistant coated, you will find them used in the aerospace, oil and gas, and aluminum industries and other applications that require fire protection.
These fabrics are made from advanced fibers, a range of coatings and specialized weaves to ensure Mid-Mountain's ARMATEX® range provides outstanding durability and high resistance to numerous hazards.
FLAME RETARDANT FABRICS AT MID-MOUNTAIN
For more than 45 years, Mid-Mountain has been supplying advanced, high-performance coated fabrics for use in other industries such as automotive, aluminum, petrochemical and welding industries to keep personnel and products safe. Our ARMATEX® Coated Fabrics are available for indoor and outdoor applications, with strong resistance to dirt, flames, moisture and UV light.
Of particular note are flame-resistant coated fabrics we develop and manufacture that used in the aerospace industry. These coated fabrics protect against flames, vapors and smoke in aircraft, air cargo bays, engine compartments, and aircraft boarding bridges.
ARMATEX® SIF 24
SIF 24 is a flexible coated fabric ideal for use as a protective barrier against fire and smoke. It can be used in many applications throughout the aerospace and construction industry due to its high durability and resistance to moisture and UV light.
ARMATEX® SIF 28
Similar to SIF 28, this fabric is odorless, non-toxic and coated with intumescent silicon on one side and silicon on the other. The key features of this flame retardant fabric's key features are that it has low heat and smoke release and is used as a barrier to smoke and fire.
ARMATEX® NWF CargoTex
ARMATEX® NF 14 CARGO TEX was designed for aircraft flexible cargo liners and smoke curtains or anywhere a light weight, flexible and fire retardant fabric is needed. ARMATEX® NF 14 CARGO TEX meets or exceeds the requirements of BMS8-343, Type I & Ill and passes the FAAspecification for Radiant Panel Flammability Testing. The standard color is white but it can be dyed to any FED-STD-595 or custom color and will also accept ink for stencil or silk screen requirements.
ARMATEX® SF2 12-NF
This flame retardant solution is manufactured with our HYTEX 1400 High-Performance Fiberglass Fabric that has outstanding flame resistance and high-strength properties. The 1400 in the name indicates that the fabric has a continuous use limit of 1400oF (760oC). It is used in aircraft as cargo liners and smoke curtains but can be used wherever a flexible, fire-retardant fabric is required.
Key Features
All of our flame retardant fabrics have the same key features listed below.
Follow us on:
Watch>>>>Company Overview Mid Mountain Materials
Mid-Mountain Materials
Mid-Mountain Materials, Inc is an insulation manufacturer providing heat resistant fabrics and thermal insulation that provide environmental protection, emissions control, and energy conservation.
We use a wide range of different materials for our heat-resistant fabrics to ensure we can provide a cost-effective solution for many different applications, including aerospace, robotics, and welding.
Our products can provide thermal insulation at temperatures of up to 5000oF, and can also provide protection against chemicals, molten splash, and abrasion.