Nexperia's new ultrafast 650 V Recovery Rectifiers
Featured Product from Nexperia B.V.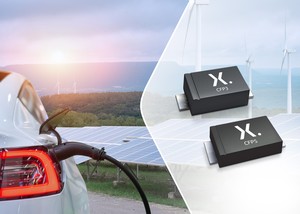 The latest additions include four 650 V, 1 A parts available in CFP3 and CFP5 packages intended for use in onboard chargers (OBC) and inverters for electric vehicles, power converters, PV inverters, and power supplies in industrial applications. Standard products include the PNU65010ER (CFP3) and PNU65010EP (CFP5) while AEC-Q101 qualified products include the PNU65010ER-Q (CFP3) and PNU65010EP-Q (CFP5).