MAX31889 Temperature Sensor & Evaluation System
Featured Product from RS Components, Ltd.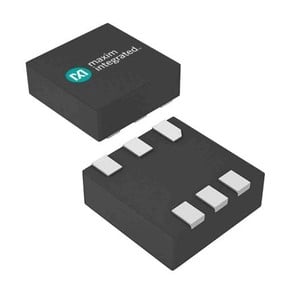 The MAX31889 I2C temperature sensor from Maxim Integrated offers high precision on a battery power budget. Operating from a 1.7V to 3.6V supply voltage with ±0.25°C accuracy from -20°C to +105°C and ± 0.65°C accuracy from -40°C to +125°C.
The sensor can be easily evaluated via a single platform using the MAX31889 evaluation system consisting of two boards connected through headers, a MAX32630FTHR microcontroller board, and the MAX31889 EV kit board.
Applications and uses include: Internet of Things (IoT) Sensors, Precision Temperature Monitoring and RTD Replacement