Stuck In A Conveying Nightmare?
Featured Product from Spiroflow Systems, Inc.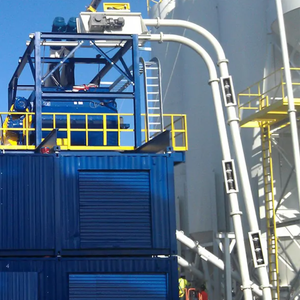 Key Considerations When Choosing the Right Mechanical Conveyor
Selecting the ideal mechanical conveyor can be a daunting task – possibly even a nightmare – for buyers who may not be aware of the features and benefits of the different conveyor types available.
Here are some key considerations for choosing the right mechanical conveyor.
1 – Material Characteristics
Arguably the most critical aspect to consider is the type of product you are trying to convey. Issues such as product flowability, abrasiveness and cohesiveness should always be taken into account whereas product degradation or the need to maintain a blend may be key aspects to consider in some applications. It is therefore vital to look for a conveyor supplier with a comprehensive material test database as well as a test laboratory equipped with a complete range of conveyors to enable adequate testing of the specific application prior to making an investment in new equipment.