Profile Home
About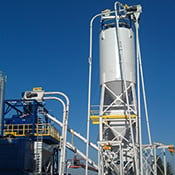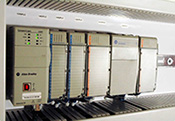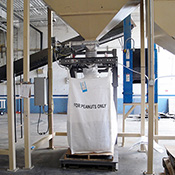 Spiroflow is a global leader in mechanical process conveying, bulk bag loading and unloading equipment, and an emerging leader as a Control Systems Integrator. We lead the industry in safety, containment, sanitation, ergonomics, design and speed.

Beginning with our founder's pioneering development of the industry's first flexible screw conveyor, our line of mechanical conveying, bulk bag filling and discharging equipment set cutting edge benchmarks since the 1970s. With our flexible screw, Aeroflow® aero mechanical, Cableflow® cable drag, Chainflow®, and Dynaflow® chain drag conveyors, we offer the widest range of mechanical conveyors for dry bulk solids and ingredients. We are also known for our expansive line of Spirofil® bulk bag fillers, bulk bag unloaders, control systems, bulk bag conditioners, custom designed hoppers, bin activators, and bin, bag, box and drum emptiers, as well as end-of-line robotic palletizing solutions.

We continue to innovate to meet today's process industry needs.

As an engineered solutions provider, and equipment OEM, we offer the industry's most expansive line of mechanical process conveying solutions and bulk bag handling equipment to convey bulk materials, both powder and granular, within your factory process.

Spiroflow Automation Solutions Inc. excels as an end to end Control Systems Integrator with expertise in food processing, paint and coating, ammonia detection, motion control and themed entertainment.

At Spiroflow we are committed to providing our customers the right solution, not just any solution, for their bulk material handling and automation needs.

Commitment, Quality, Reliability & Service

Spiroflow conveying and weighing systems are in operation worldwide and are acclaimed for their outstanding versatility and prolonged working life in the most demanding environments. In food, chemicals, plastics, building materials, and minerals, Spiroflow can provide the answer to every conceivable handling need.

The leading design principles behind all Spiroflow equipment are dust-free handling and hygienic operation. Our range includes not only the latest automatic conveying system but also fully compatible weighing equipment for a wide variety of applications, from batch processing of ingredients to the filling and controlled emptying of FIBCs or bags. Behind all Spiroflow products is an impressive design, manufacturing, testing, and installation facility, backed up by a rapid spares and service network.

Our high standards are sustained by an on-going development program utilizing CAD design facilities and material testing procedures. Our conveying and weighing systems are designed with a minimum of working parts for maximum reliability in operation. Simple to operate and easy to clean and maintain, their robust construction ensures a long working life with minimum downtime.
Technical Articles