Profile Home
About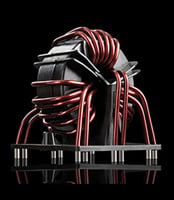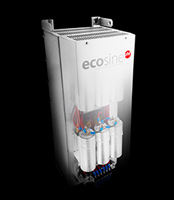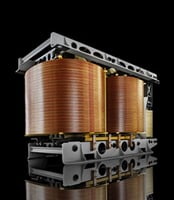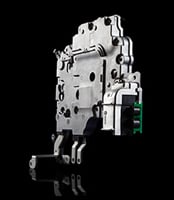 The Schaffner Group is a global leader in providing solutions that ensure the efficient and reliable operation of power electronic systems by shaping electrical power. The Company's portfolio includes EMI filters, power magnetic components and power quality filters with related services.
Schaffner components are deployed in electronic motor controls, in wind power and photovoltaic systems, rail technology applications, machine tools and robotics, electrical infrastructure, as well as in power supplies for a wide range of electronic devices in sectors such as medical technology. For the automobile industry, Schaffner develops and manufactures components for convenience and safety features in cars and filter solutions for electric vehicles as well as their charging infrastructure. Headquartered in Switzerland, Schaffner serves its global customers through its engineering and manufacturing centers in Europe, Asia and in North America. Through significant investments into research and development, the Company strives to expand its leading position in growing markets.
Schaffner offers the world's broadest selection of EMC/EMI filters and chokes. Standardized and customer-specific solutions - with full engineering support - help to meet international compliance standards and improve the immunity and safety of electrical and electronic equipment.
One major aspect of electrical power is its quality and stability or so called power quality. A high level of power quality is needed to enable the reliable function of equipment and systems and can only be guaranteed with reliable partners such as the Schaffner Group.
Magnetic components are an important element of power electronics engineering. Inductors and transformers are often key for optimizing a system for highest energy yield (e.g. in photovoltaic inverters) or low energy consumption (e.g. for plant-wide optimization).
Schaffner's broad expertise in electromagnetism is utilized to support manufacturers of cars or automotive sub-systems. In modern comfort and safety applications, Schaffner custom-designed antennas can be found in keyless locking systems (passive entry/passive go), electronic immobilizers and tire pressure monitoring systems (TPMS). In electric (EV) and hybrid-electric vehicles (HEV), Schaffner filters and inductors support the reliable function of dc/dc converters, chargers, and electrical propulsion drives.
Improve The Quality of Electricity and the Availability of Electrical Supplies
The Schaffner Group is the only global company to provide EMC, power quality and power magnetics solutions from a single source, helping to improve the quality of electricity and the availability of electrical supplies. Better power quality supports savings in electricity consumption and costs, a higher efficiency of electrical equipment and an extended life expectancy of sensitive electronics. Schaffner solutions enable the widespread use of energy-efficient technologies like motor drives or photovoltaic inverters by eliminating their "side-effects" and therefore contribute to a sustainable use of natural resources.
Schaffner has the expertise for the early identification of potential sources of interference, both in the development of new products and in subsequent system optimization. It offers a broad range of standard components, an efficient measurement service, expert technical advisors and the skills to develop and produce customer-specific solutions quickly and deliver them to all key markets throughout the world.
Schaffner operates five modern, high-capacity production sites worldwide: in Bueren (Germany), Kecskemét (Hungary), Lamphun (Thailand), Shanghai (China) and in Wytheville (USA). Specialists in 18 customer service and application centers around the globe maintain close contact with the development and application engineers of our regional and international customers.
Technical Articles

CISPR 17 Measurements
(Power Filters)
The use of power line filter insertion loss/attenuation curve data (as published by filter manufacturers) has been a frustrating experience to less experienced EMC engineers for a very long time. (
View Full Article
)