Toilets Information
Toilets are a plumbing fixture that are used for disposal of human excrement and urine. These devices are typically placed in an isolated location for the user's discretion. Due to the unique nature of the device and cultural ascertations about it, the toilet is colloqually called dozens of names, including commode, potty, privy, head, loo, latrine, lavatory, and water closet.
Within industrialized regions, the most common type of toilet would be the flush toilet. This design links a basin with a drain and a water spout, and the user exhausts the waste by rinsing the device. The sewage is treated at a municipal facility nearby, or by an in-ground septic tank which decomposes the waste via bacteria. The flush toilet is employed by two designs, the sitting toilet and the squatting toilet, with their epynonamous names indicating the user's ergonomic position during use. Other type of toilets include: chemical toilets, which collect waste and sanitize it by a means of reservoired chemicals, and dry toilets, which dispose of waste by composting or collecting and destroying the waste.
In recent decades, toilet design has seen sustainable, technological, and cultural innovation. Dual-flush toilets offer two types of flushes based upon the waste deposited, and greywater toilets route used bath and sink water into the basin; both designs increase water conservancy. While traditionally low-tech, some toilets have received touchscreen and electronic innovations to increase user comfort. Finally, there is a growing movement to provide women a female-friendly urinal.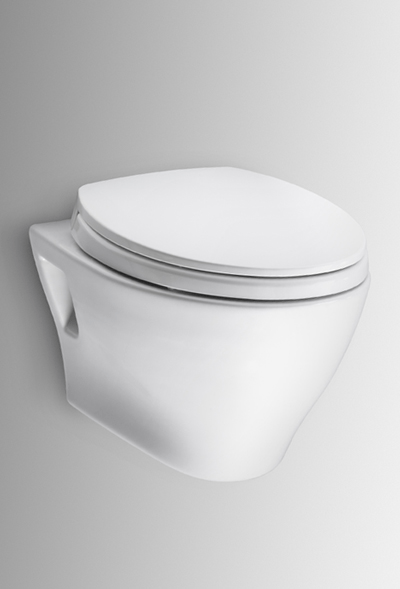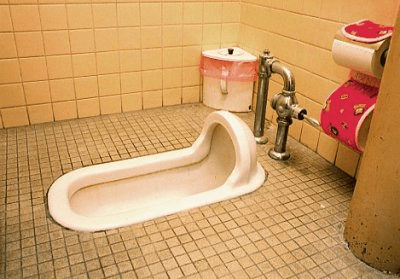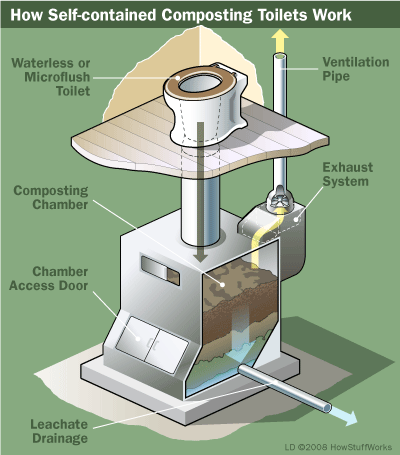 Sitting toilet; squat toilet; dry toilet system
Images credits: Toto USA ; Visual Ioner; Off Grid BC