Civil Engineering Services Information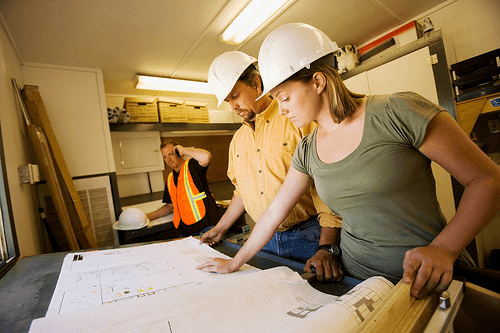 Civil engineering services design and build public and private-sector structures such as bridges, roads, dams, and highways. They can also provide engineering support for city planning and structural design activities. Most civil engineering services are staffed by professional engineers with graduate or postgraduate degrees in civil engineering.
Types
Civil engineering services may also be staffed by licensed engineers who specialize in fields such as:
geotechnical engineering
structural engineering
transportation engineering
hydraulic engineering
environmental engineering
Applications
Civil engineering services provide a number of transportation-related consulting services, including bridge, highway, and roadway design. Bridge design includes the preparation of plans and drawings, as well as a survey of the area's physical surroundings. Today, many civil engineers use computer aided-design (CAD) software to prepare blueprints. In many regions, civil engineering services that design bridges also perform a hydrologic and hydraulic analysis of rivers or floodplains. Modern bridges are complex civil engineering projects, and typically require the involvement of experts in geophysics, materials engineering, and water management. Highway design and roadway construction also involve surveying and on-site investigation, as well as grading and sloping design, and the building of culverts and drainage systems.
Features
Civil engineering services are retained by many different types of organizations, including state, city, and local governments; consulting engineering firms, private businesses, and homeowners. Civil engineers who design and build more than bridges and highways may be able to perform a structural analysis for an existing building or municipal system, such as water mains and sewer lines. Architectural services may work with civil engineers to develop plans for new buildings, or the restoration of existing structures. They support companies that may specialize in interior projects, such as floor plans and elevations, room layout, plumbing, heating, ventilation, and air conditioning (HVAC) systems, electrical plans, or lighting.
Civil engineering services for building design may follow projects that start from concept and go through to construction, or that analyze existing structures for material or environmental stresses. In addition, civil engineering services may perform a structural analysis to provide reports that include stress calculations based on all kinds of parameters, from beam deflection calculations to thermal analysis to testing the affect of wind on tall structures.
Related Information
Engineering360—ASTM Standards Support Composite Use in Civil Engineering
Engineering360—Engineering Solutions That Support Resilient Infrastructure
Image credit:
Myfuture.com / CC BY-SA 2.0